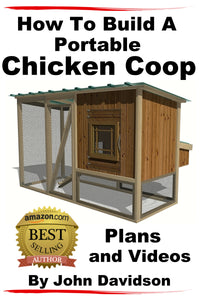 Welcome to My Farm - Agri-tourism at its Best: 17 Ways to Make Money From Your Farm
Introduction:
The word 'agri-tourism' is a word coined by the agricultural (farming) industry to define what takes place when someone experiences the happenings of a particular farm by way of visiting and possibly participating in the workings of that farm. It's a form of educational entertainment.

There's something else you need to know about agri-tourism, though…well, actually two something's: 1) agri-tourism can work for almost every farm in some way, shape or form. 2) agri-tourism is virtually limitless but requires you to think outside the box and beyond the normal mindset and perceptions of what farming is. 

Oh, yes, and one more thing…agri-tourism can be the way in which you financially enhance your farm's profitability. 
Table of Contents:
Introduction
Chapter 1 How to Use this Book
Chapter 2: The List
Bee keeping
Beef cattle producer
Berry /nut farming
Chicken/turkey producer
Christmas tree farming
Crop farming (grains)
Dairy farm
Exotic animals
Fish farming
Flower and/or herb gardening
Greenhouse
Horses
Naturally resourced (ponds, caves, streams, etc.)
Orchards/vineyards
Retired farmers
Sheep Producers
Vegetable gardening
Chapter 3: Covering all the Bases
Safety
Legal 'stuff'
Chapter 4: Welcome to the Farm
Marketing and advertising
More than just a trip to the farm
Service with a smile
Closing Remarks